Easthampton Media is a 501c3 non-profit community media center and public, educational, and government access television station serving the Easthampton and Southampton Massachusetts communities. 
Our mission is to foster creativity, personal expression, civic engagement, and community dialogues through training and resources that enable anyone in the local community to be digital media content creators. We provide access to professional video, audio and multimedia tools, a space in which to learn and create, and a local distribution platform on which to share non-commercial, community-oriented, educational and creative works such as videos, TV shows, films, and podcasts.
Easthampton Media broadcasts non-commercial content on 4 local TV channels (191, 192, 193 in Easthampton, 191 in Southampton) and maintains a community YouTube channel with an emphasis on content created by the local community. We provide video/TV coverage of many local government meetings to inform and provide government transparency to the residents.
Staff
Our Staff carry out the organization's mission by managing the day to day operations, programming, development, and working with community members and partners.
Jeff Mastroianni - Executive Director
Tim Riley - Operations Manager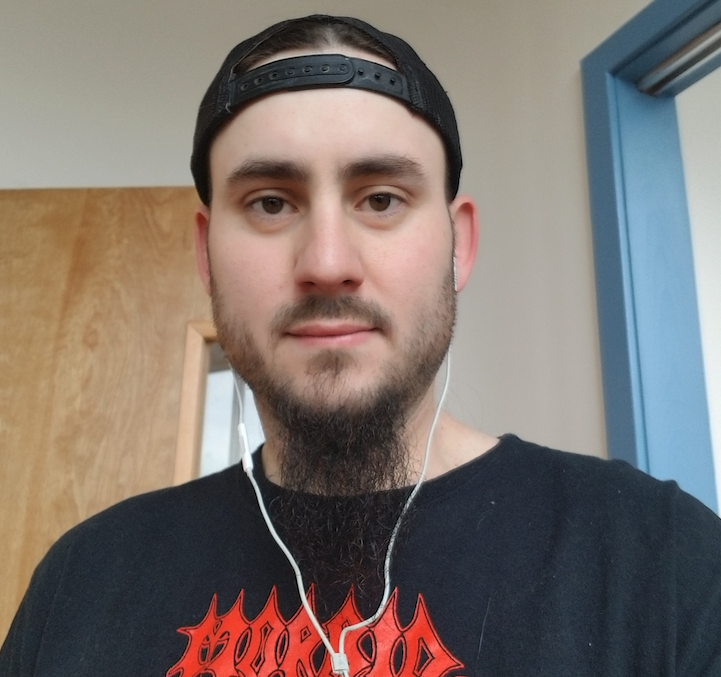 Tim began working with video production at Easthampton High School and started as an intern at Easthampton Media, eventually becoming Operations Manager.
In his spare time, he enjoys amateur radio, bicycling, and cooking with offset and vertical smokers.
Ryan Arnold - Production Coordinator
Ryan Arnold originally hails from the mighty banks of the Housatonic River. He began shooting amatuer monster movies on 8mm video tape as a youth and was a very active member of the high school audio/visual department, editing segments on a vhs deck the size of a vending machine.
After seven years of community college and stints as a clerk at many fine gas stations, Ryan worked as a factory machinist, a copy writer for an advertising agency, a Realtor at Century 21 and a videographer for CTSB public access Television in Lee, MA before moving to the Pioneer Valley to attend college.
Ryan has an Associates degree in Liberal Arts, a Bachelor's degree in Communications and a certificate in Film Studies from the University of Massachusetts. He began working at Easthampton Media as an intern in 2016 and is now the Production Coordinator, working with local community producers and leading community workshops both online and in person.
He has survived crashing into a moving train in a Chrysler minivan and once got hit in the face with a bottle by the Insane Clown Posse's Violent J.
His top 3 films of all time are Gummo, Animal Crackers & The Texas Chainsaw Massacre.
Board of Directors
Easthampton Media is governed by a volunteer Board of Directors.