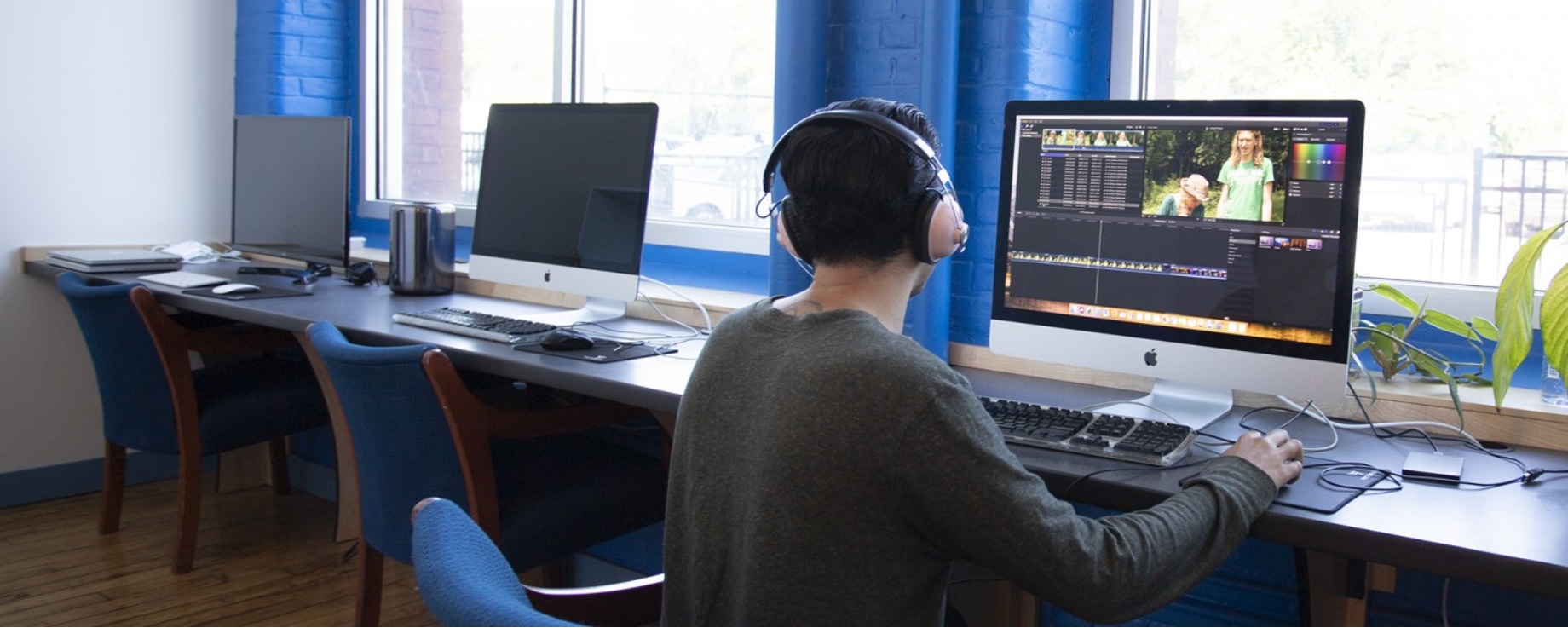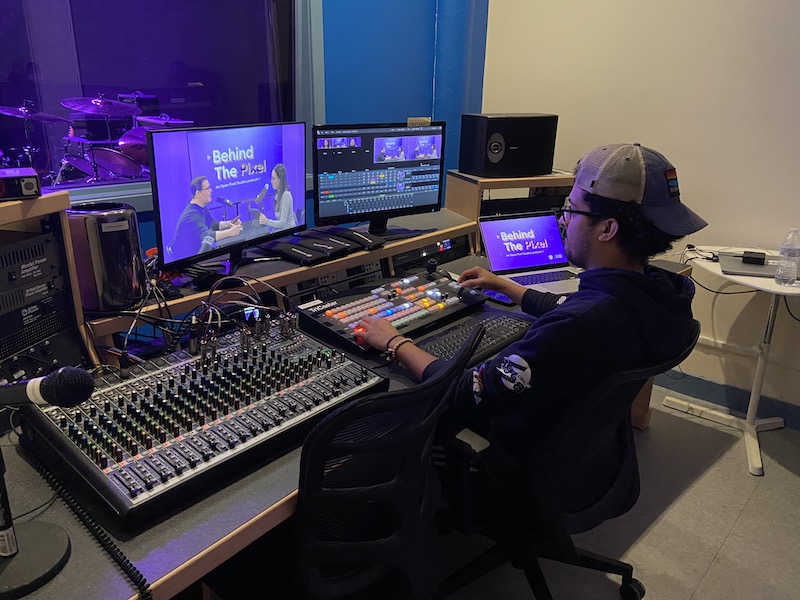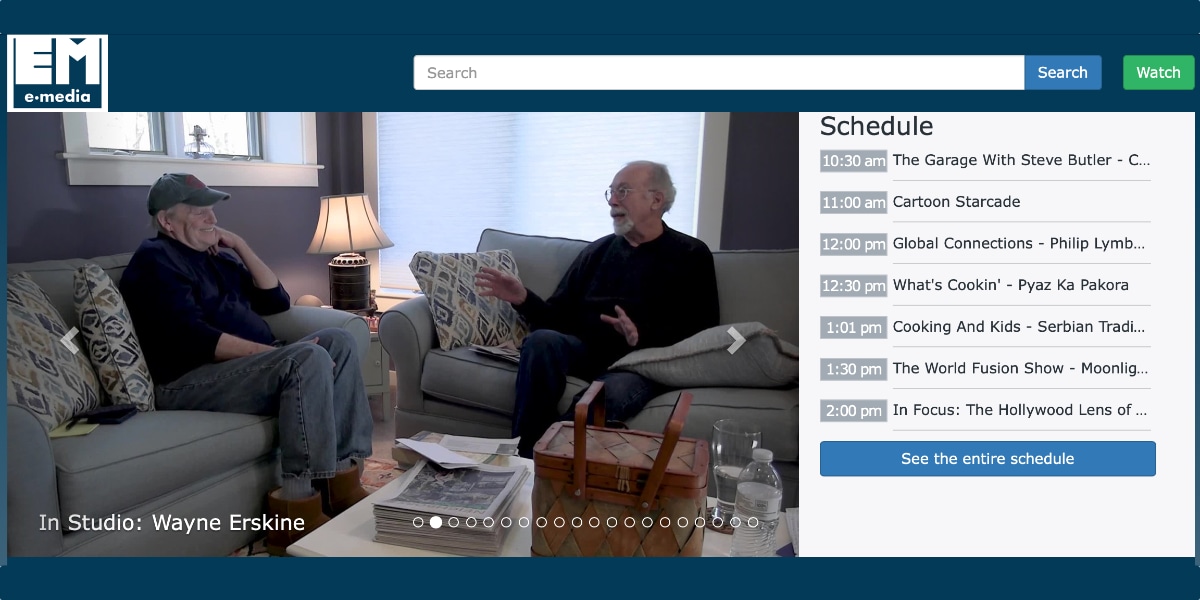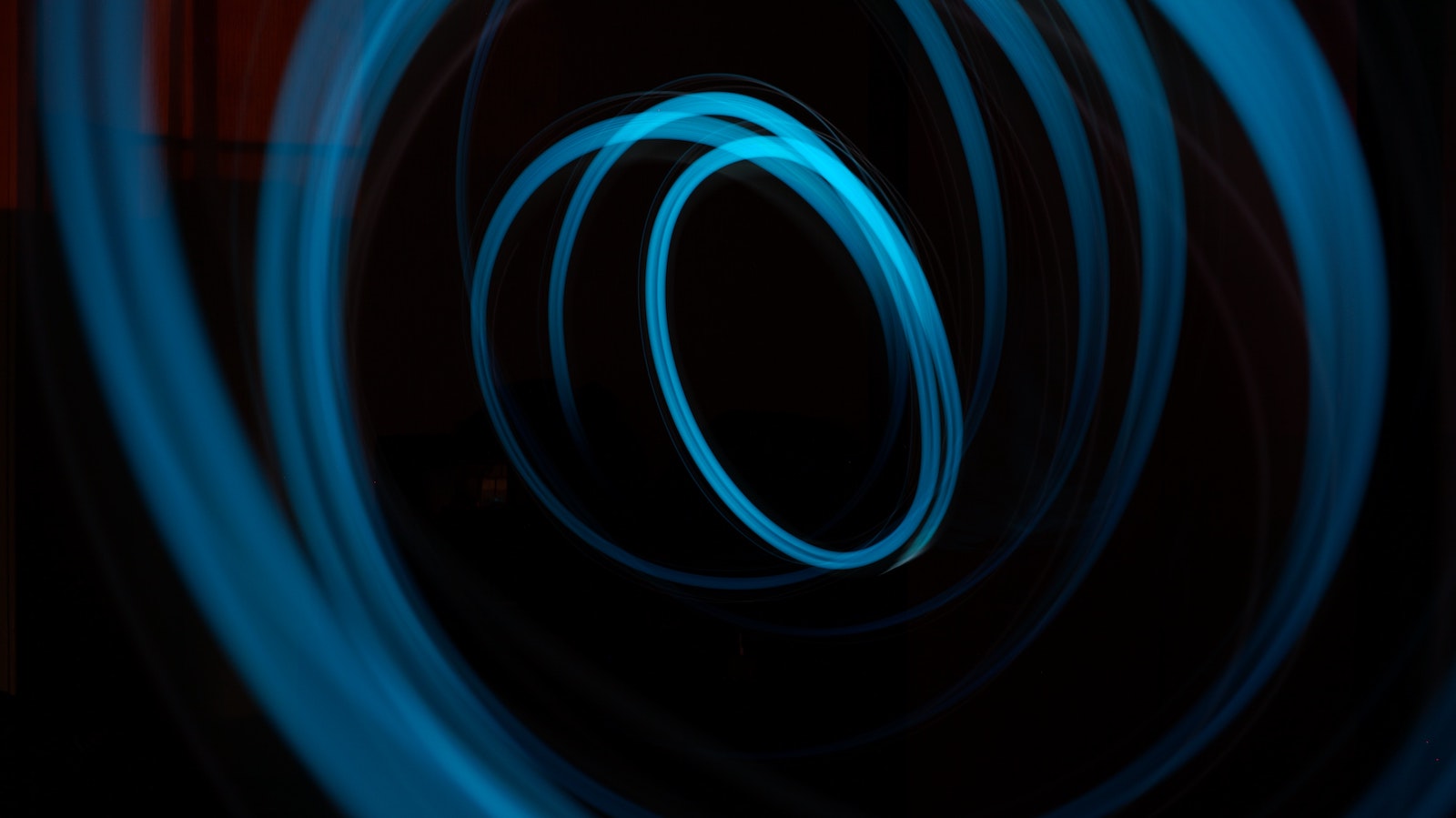 Production services
Studios and Equipment for your media projects.

Welcome
E•Media (Easthampton Media) is a 501(c) (3) non-profit community media center and public, educational, and government access television station serving the Easthampton and Southampton, Massachusetts communities.
Hours of operation:
Monday – Friday  10am – 6pm
Click above to watch our live stream.
You can also view on cable channels 191 and 193.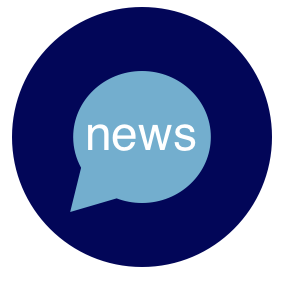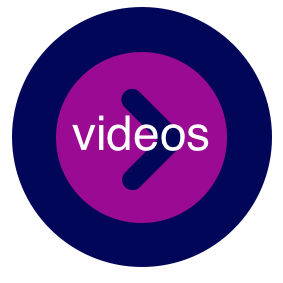 Easthampton School Committee Superintendent Search Deliberation 3/23/2023
Easthampton School Superintendent Interview 3/23/2023 - Vito Perrone
Station Location
Eastworks
116 Pleasant Street, Suite 102
Easthampton, MA 01027
Mailing Address
Easthampton Media
116 Pleasant Street, Suite 102
Easthampton, MA 01027