E•Media Art Gallery
In addition to all of the amazing things we have to offer, we're a fully functioning art gallery as well! Our extensive lobby wall space (390 sq. ft.), and prime location on the first floor of the Eastworks building, lends itself well to featuring artwork from local artists.  Feel free to stop in during open hours, 10:00am to 6:00pm, Monday through Friday, and check out our featured artist's work.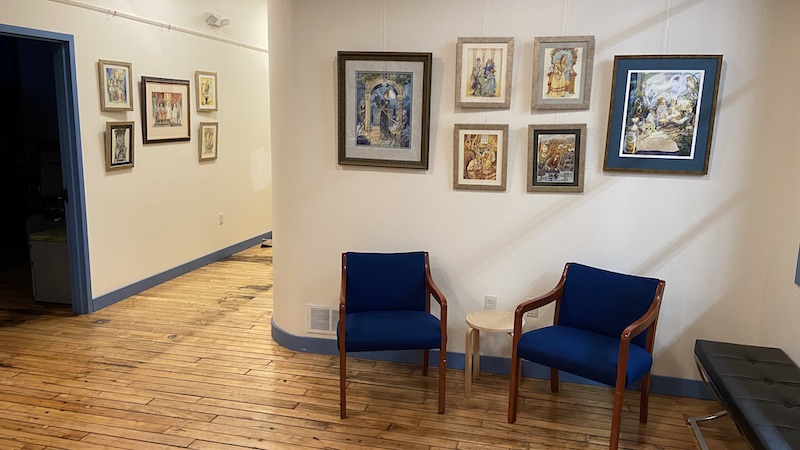 Our Featured Exhibit: "Spore Prints" by Print Artist – Madge Evers, runs through June and July, 2023.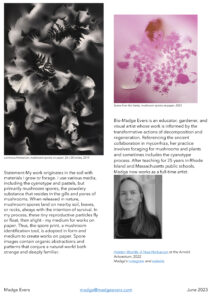 Easthampton Art Walk : We will be open during the monthly Easthampton Art Walks (the second Thursday of each month). You will be able to enjoy some light refreshments, meet our featured artists, and enjoy live performances in our studio. Doors open at 6:00pm and the performances start at 6:30. Check back each month to see who our featured artist and performer will be. Also, be on the lookout for videos of our Art Walk performances! The performances are free and open to the public.
This Month's Featured Artist and Performer:  "Spore Prints" by Print Artist – Madge Evers and Musical performances by "The Raging Grannies" and "Sazzy Brass". Performances begin at 6:00pm.