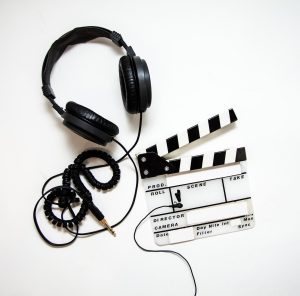 As a Community Media Center, we depend on our members, as they become skilled content creators, to assist us with studio and field productions. We can always use people with production skills, camera operators, and production assistants. Whether you're someone who has audio or video production skills, or are just interested and want to learn and become involved, feel free to contact us.
Internship Opportunities
If you're a student who needs Community Service credit, or are interested in one of our internship opportunities, please contact us. We also offer a number of internships for college students who are interested in expanding their range of experience and want to develop their skills. This is a great opportunity to add to your video production reel and resume. We list all of our internship opportunities on our Handshake page. We're listed as Easthampton Media.