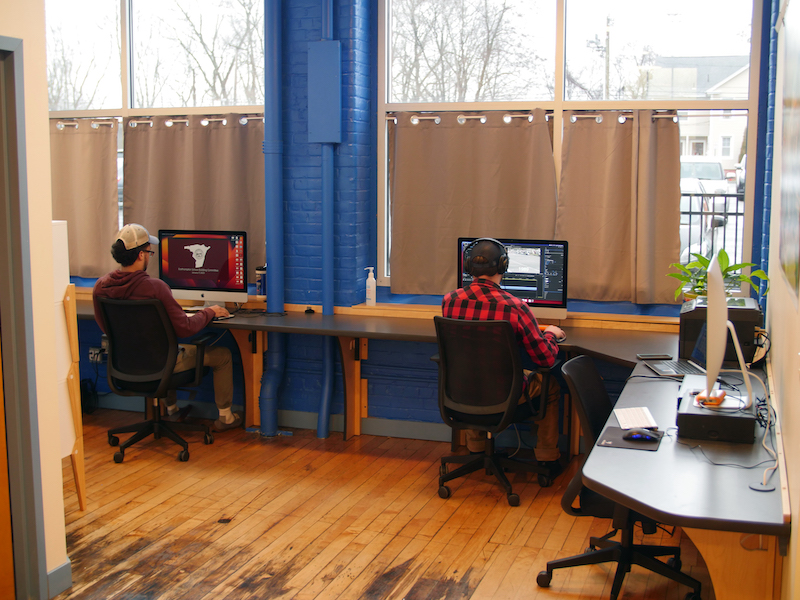 Not all of our members are producers, but they can be! Once you become a member you have access to our production equipment and facilities. We will train you on the use of our cameras, microphones, lighting and other production equipment. We also train you on how to edit your project using a number of software programs, based on the type of content you're creating. Our basic training sessions are generally one on one or small groups. However, we offer group training sessions in studio and field production, as well as advanced production and editing techniques. 
We also partner with other media industry experts to offer workshops and other learning opportunities to both members and non-members.
You will find a list of classes here as they become available.
Click on the button to sign up for E•Media classes, courses, & workshops: