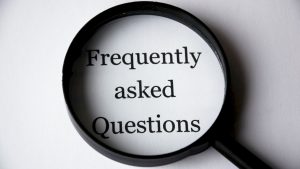 How is E•Media funded?
E•Media is funded through contracts with the City of Easthampton and Town of Southampton who have "Franchise Agreements" with Charter (Spectrum) Cable Co. As a stipulation of these agreements, Charter agrees to share a percentage of its revenue for the purposes of supporting Community (PEG) Media. We are also funded by the generous donations of our members.
What are the benefits of becoming an E•Media member?
As a member of E•Media you are entitled to use our equipment and facilities for the purposes of creating digital media content for our channels and website. 
Where do I find video recordings of City and Town government meetings?
Our contracts with Easthampton and Southampton mandate that we provide live coverage of the Easthampton City Council and School Board meetings, and the Southampton Select Board meetings. These can be found on our website and Youtube channel. As a continued service to our communities, we provide video recordings of nearly all municipal meetings of the various boards and committees and can be found on our e.media government Youtube channel.
E•Media Youtube channel:  https://www.youtube.com/channel/UCqgiWk-zGkX97R48xsqeKSA
E•Media Government Channel: https://www.youtube.com/channel/UC4m8p9Dmci2RBYz7dXrcJnQ
How can I watch E•Media broadcast channels?
E•Media broadcasts locally on Easthampton (Charter) channels 191, 192, 193 and Southampton (Charter) channel 191. We also livestream Easthampton channels 191/193, and Southampton channel 191 here.
How do I learn to create and edit video?
We have the equipment and facilities you need to shoot and edit video for social media, TV, and film production. As a member you can sign up to get trained on the use of our studio and field production equipment.
Can I create a podcast or vodcast with E•Media?
We have a full podcast /vodcast studio for the use of our members who are interested in this service. We will host your Podcast, and have it available on our website as well as the hosting site of your choice.