Easthampton Media (E•Media) is a 501c3 non-profit community media center and public, educational, and government access television station serving the Easthampton and Southampton Massachusetts communities.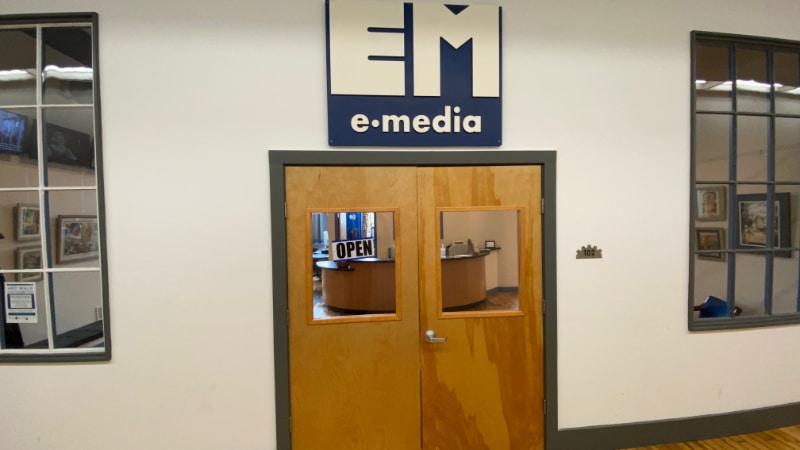 Mission 
Our mission is to empower anyone in the community to be digital media content creators by providing access to professional video, audio, and multimedia tools and training. We are a non-profit organization that promotes creativity, personal expression and civic engagement.
What We Do
We provide our members access to professional video and audio production equipment, and facilities, as well as multimedia editing tools. We're proud to offer some of the best production facilities in the area, a fully functioning, broadcast (Black Box/Blackout) studio, as well as a high-end podcast/vlogging/voiceover studio. We have an extensive distribution platform on which to share non-commercial, community-oriented, educational and creative works such as videos, TV shows, films, and podcasts.
E•Media broadcasts, and streams, non-commercial content on 4 local TV channels (Spectrum Channels 191, 192, 193 in Easthampton, 191 in Southampton) and maintains a community YouTube channel with an emphasis on content created by the local community. We provide video/TV coverage of many local government meetings to inform and provide government transparency to the residents.